Vizlib
---
---
Make Your Data Talk
VizLib is an industry leading developer of Qlik Sense visualization extensions. Found in 2016 and not long after, the company earned a reputation for being easy-to-use, highly customizable, and thoroughly supported. VizLib's goal is to help you tell a story with your data.
Vizlib's Library and plethora of extensions for Qlik Sense add depth and versatility to development options. From styling and format specifications to new chart options and allowing one to perform advanced analytics, Vizlib offers an unprecedented way to create visual, media rich visualizations within Qlik Sense. All upgrades, bug fixes, and support request are provided free of charge. So if Qlik releases a new version of Sense, Vizlib includes the complementary upgrade.
VizLib is a valued partner to many of the world's leading businesses that seek fast, effective and branded solutions to boost data adoption across their organisation. "Once you experience Vizlib, there's no going back" (VizLib).
Vizlib is officially supported by Qlik.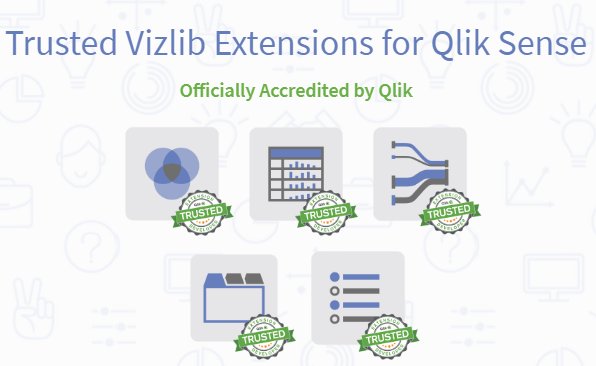 For more information on VizLib, click here.
---