NodeGraph
---
---
Your Data Starts Here
NodeGraph makes it possible for you to understand and trust where the data in your Qlik Solution comes from. Explore the lineage of your data from source to distribution, manage the quality of data and have automated documentation detailing all logic within your environment all with the power of NodeGraph.
NodeGraph, as a company, spun out of a Qlik consulting firm in Europe in 2016. The founders main goal was to develop a metadata platform that aimed to help users trace their data lineage. Since then, NodeGraph has evolved into a multinational data intelligence platform that helps users visualize, understand, and scale their data environment in an intuitive way.
With more than 270 global enterprise installations spanning across 25 different countries and 50 partner resellers worldwide, NodeGraph is well positioned and experienced in a plethora of diverse Qlik environments to help you with your data lineage. The broader belief that every person within an organization has the right to understand and make use of their data finally comes true. Visualize your Qlik solution – from original data source through to end user reports.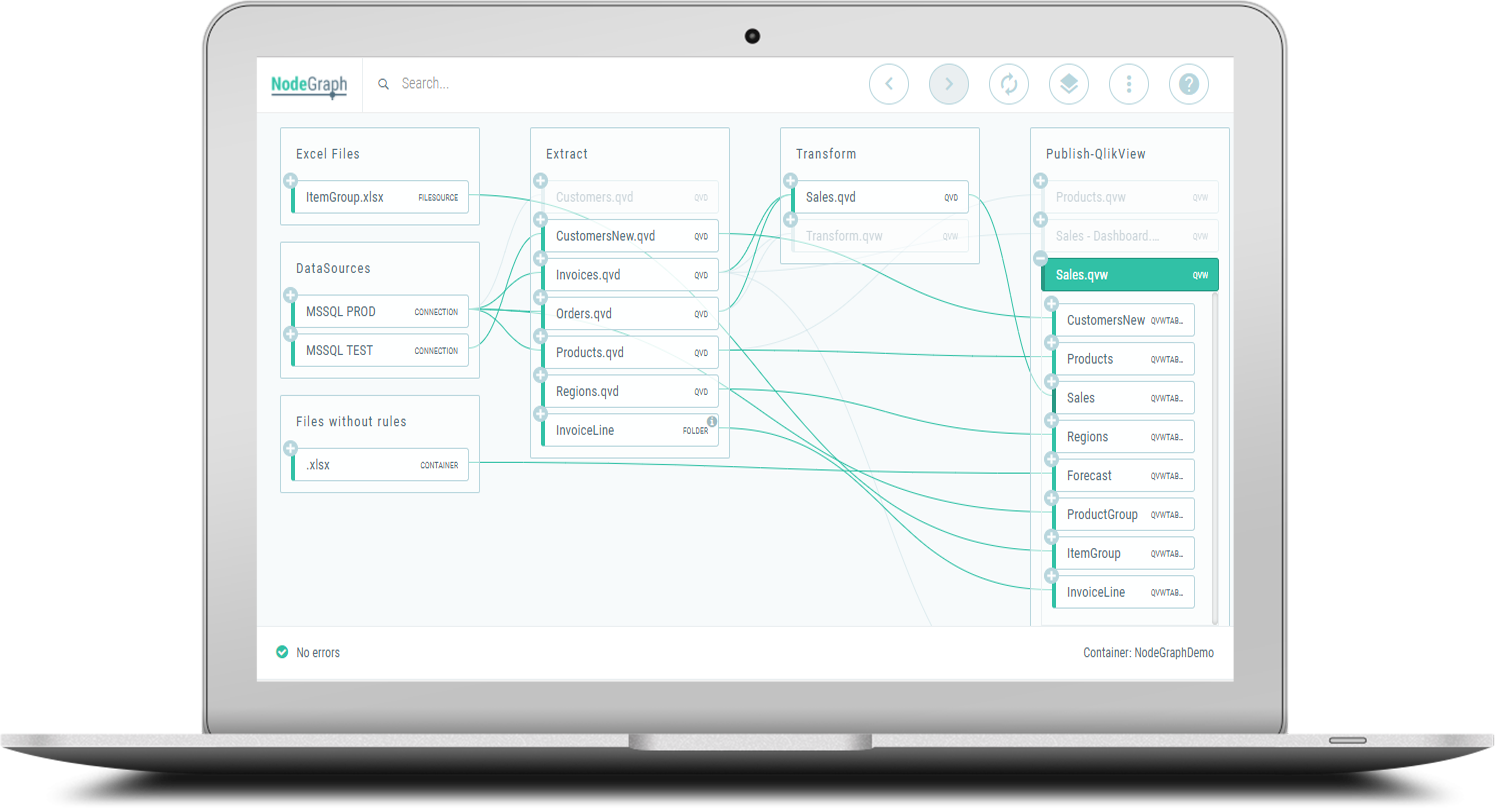 For more information on NodeGraph's offerings, click here.
---