ZenOptics Analytics Catalog
ZenOptics Brings All Enterprise Information in One place.
---
---
Orchestrating End-User Collaboration in the Digital Age
What sets users up for failure?
Too many data sources and tools
Lack of interoperability between BI and data management tools
Complex programming and hard to use BI tools
Users not support at each step of the way by IT
ZenOptics Delivers on the top initiatives strategic to BI
End-user "Self-Service"
Data Integration
Reporting
Dashboards
Don't throw away your old BI tools, get better value out of them. ZenOptics enables users to find and leverage dashboards and reports across all of your BI platforms. You can also create workflows to automatically open dashboards or reports from multiple systems at once.
Whether you're using Qlik, Tableu, Power BI or legacy systems like BusinessObjects (and others), you can easily search across everything to find what you're looking for.
ZenOptics can also be used for planning migrations between BI platforms and rationalizing licenses you no longer need.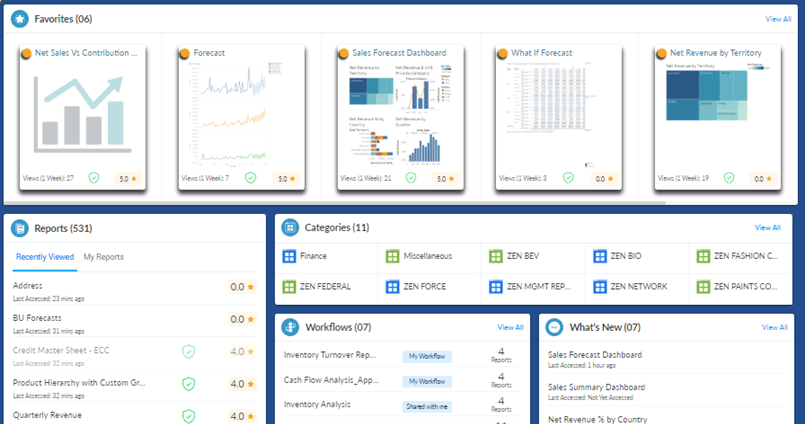 Get the ZenOptics data sheet
---