---
Are you sick of browsing website after website trying to get an edge on your competition? 
Looking to ramp up your BI experience to achieve your personal or professional goals?
Qlik Sense can help you accomplish your wildest dreams of taking home the trophy and let you and your team become data-driven and make better decisions. Quickly. 
With its native ability to connect to almost any data source you can think of and ease of use when crafting formulas and front-end visuals, you too can put your best foot forward for the 2020 season. In less than one hour, I was able to spin up a complete Qlik application designed to be your "draft buddy" and guide you through your draft with data, not your gut. With silo'd data and varying levels of data literacy, businesses often struggle to make the leap to becoming fully data-driven organizations.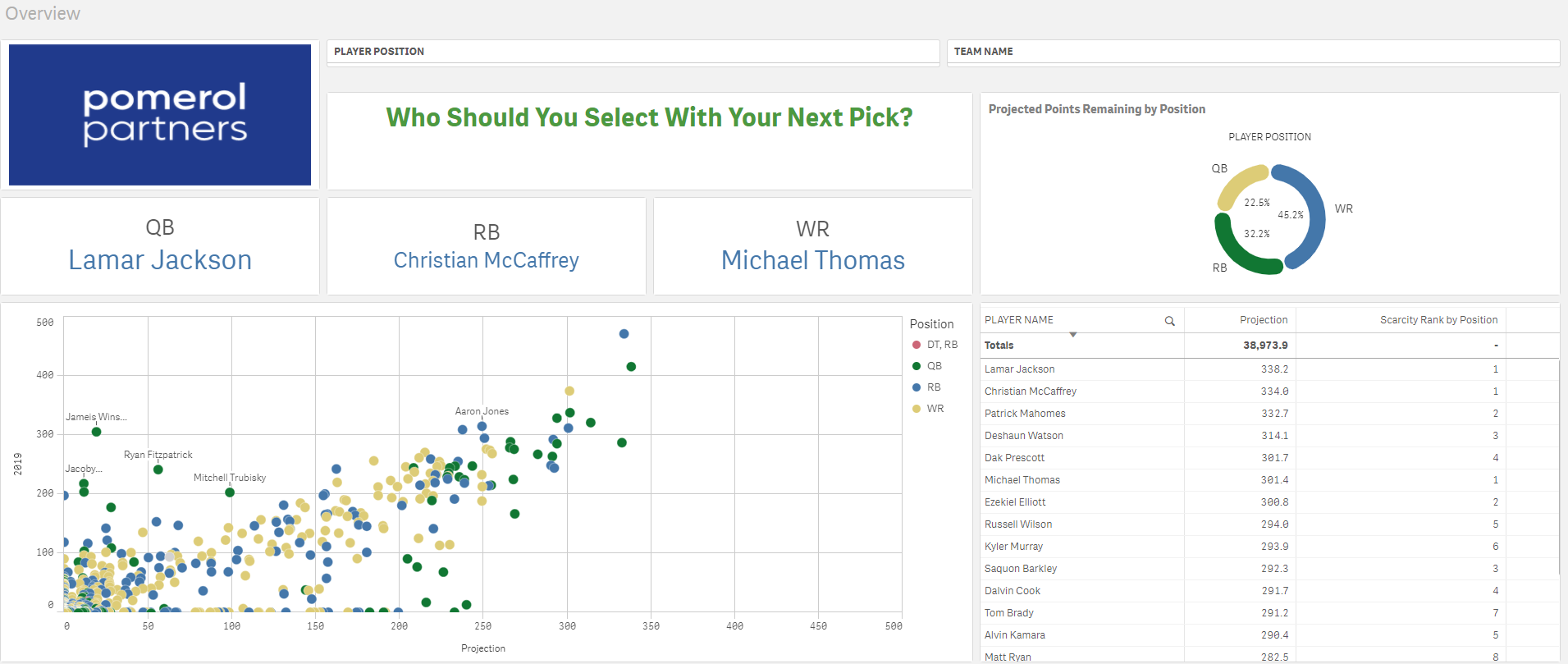 I connected to a CSV contained prior year statistics and current year projections for Quarterbacks, Running Backs, and Wide Receivers. At the bottom we see a scatter plot of PY actuals vs. CY projections, a quick way to see who is being projected to be the biggest gainers and losers.
To the right we see a pie chart of available points remaining by position and a table containing players, their CY projections, and a metric I created called the "Scarcity Ranking by Position". In Fantasy Football you don't always want to draft the player projected to be the highest scorer available. You need to take into account the needs of your team, as well as the scarcity of points remaining by position. If a run of Wide Receivers occurs, the relative scarcity value of the next best WR is better than the next best Quarterback, as there is a stronger pool of Quarterbacks remaining yet to be drafted.
At the top, we see who should be drafted next by position based on the Scarcity value metric. The draft has not begun yet, so it's suggesting the top ranking player by position here. Now when the draft begins, we can utilize our Writeback Extension to supplement our draft flow. As players get drafted, we can "write back" into our database in real time and flag them as unavailable, allowing us to track who has been drafted and who is still available to us for our next selection. As the draft progresses, players are removed from our analysis, allowing us to make our next decision, here we see the current view after a handful of players have been selected.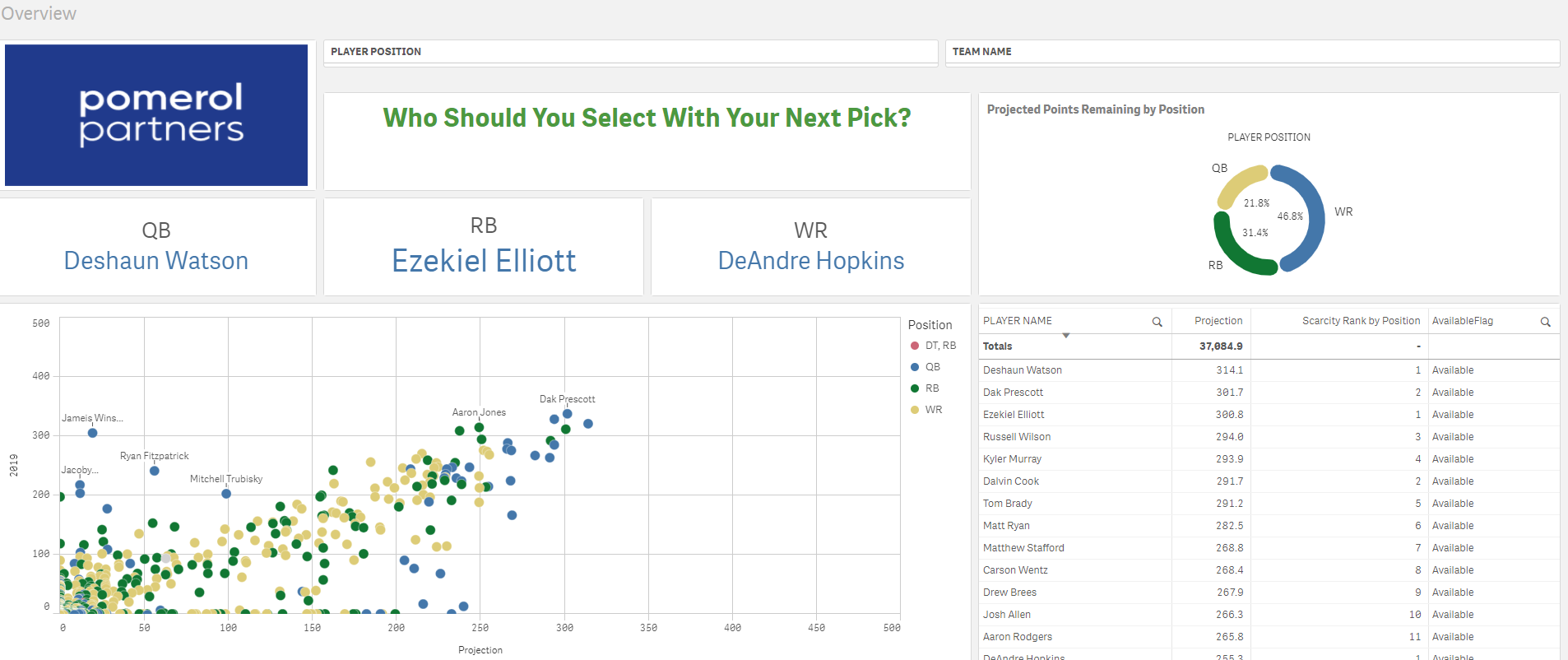 To reiterate, the time to value for using Qlik Sense is almost immediate. You and your team can ramp up to making data-driven decisions very quickly. 
Good luck out there. 
Please reach out if you have any questions or would like to learn more.
---