Sneak Peak into the Qlik Sense April 2020 Release
---
by Owen Bott
on April 27, 2020
---
In no particular order, here is a sneak peak into some of features in the newest release of Qlik Sense!
Sheet Triggers

Qlik continues to bridge the gap and bring more of the missed functionality from QlikView to Qlik Sense with sheet triggers. Sheet triggers currently support field selections, bookmarks and variables. A small win but a win nonetheless!

Sharing Bookmarks

Another step in the right direction for Qlik to make Sense a truly collaborative tool that breaks the stereotypical silos of analytics. Users can now share bookmarks to allow for a more collaborative and joint effort in the discovery and sharing of pertinent insights. Simply navigate to the bookmark, select the copy button and send it via any communication stream to colleagues.  
The question still remains… will Qlik incorporate a way for real time, in app communication between users?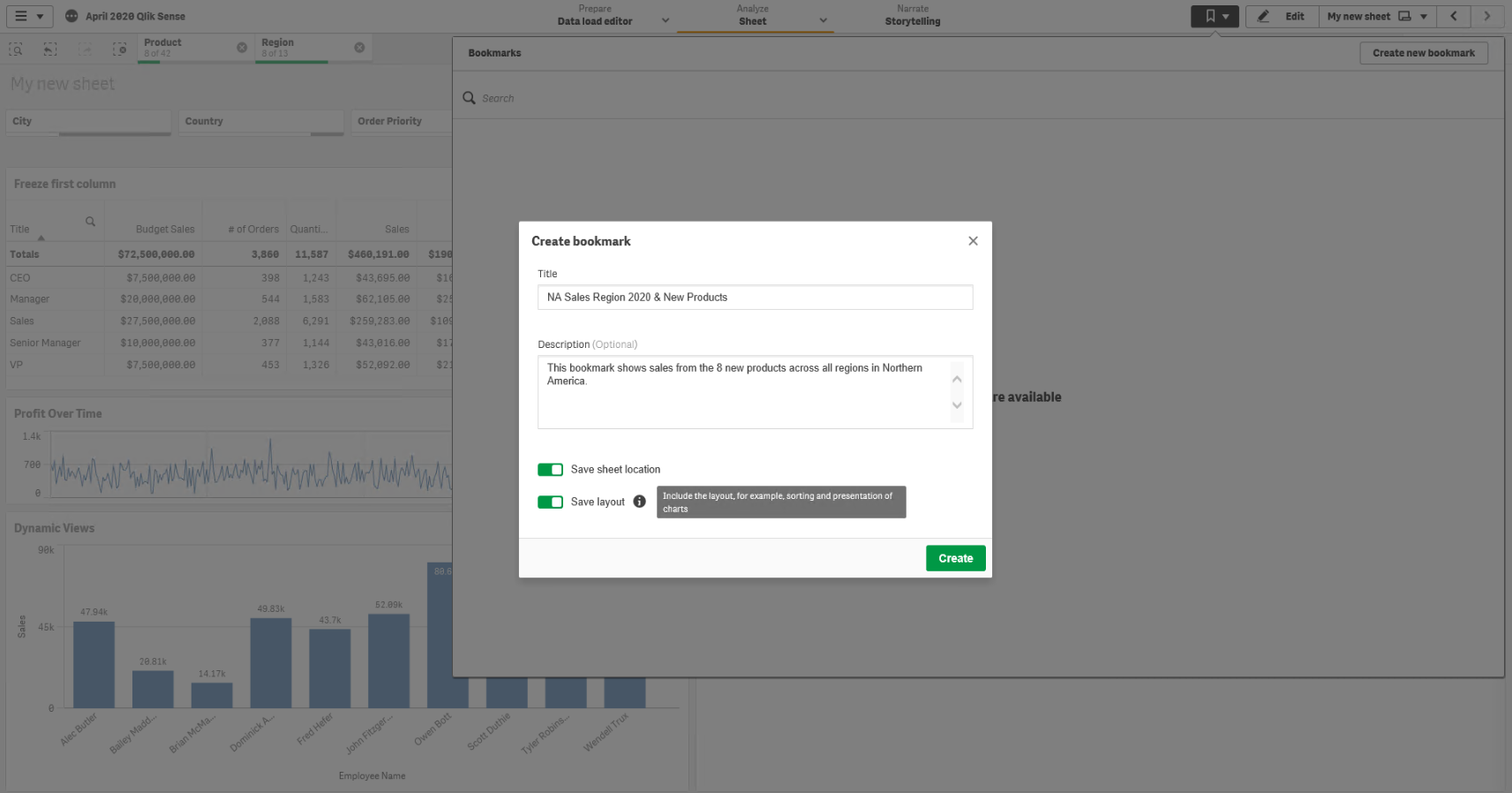 Dynamic Views

Refresh the data within a chart on the fly with Dynamic Views. Dynamic Views grant users the ability to refresh data on-demand on a per chart per user level. This feature allows for near-real time data directly within your apps so users can control what and when data is updated. Dynamic Views work with all charts, including extensions.
My colleague Tyler and I were mid debate on hours billed last week Friday and our reporting app is set to reload once a day. Let's just say I won the debate by using the Dynamic View.
Chart Improvements

Org Chart

NEW CHART ALERT – the Org chart is designed to show hierarchical structures, such as a reporting order or workflow. Like a pivot table, users can expand and collapse the tree, make selections and style the labels and coloring to their liking. I much prefer the new Org chart for showing relationships to the cumbersome network chart in the visualization bundle.    

Table
KPI

New font options – Fixed, Fluid, and Responsive

Pivot Table

Save layout in a bookmark
Tree layout
Sort by the first measure – sort products by sales rather than by product name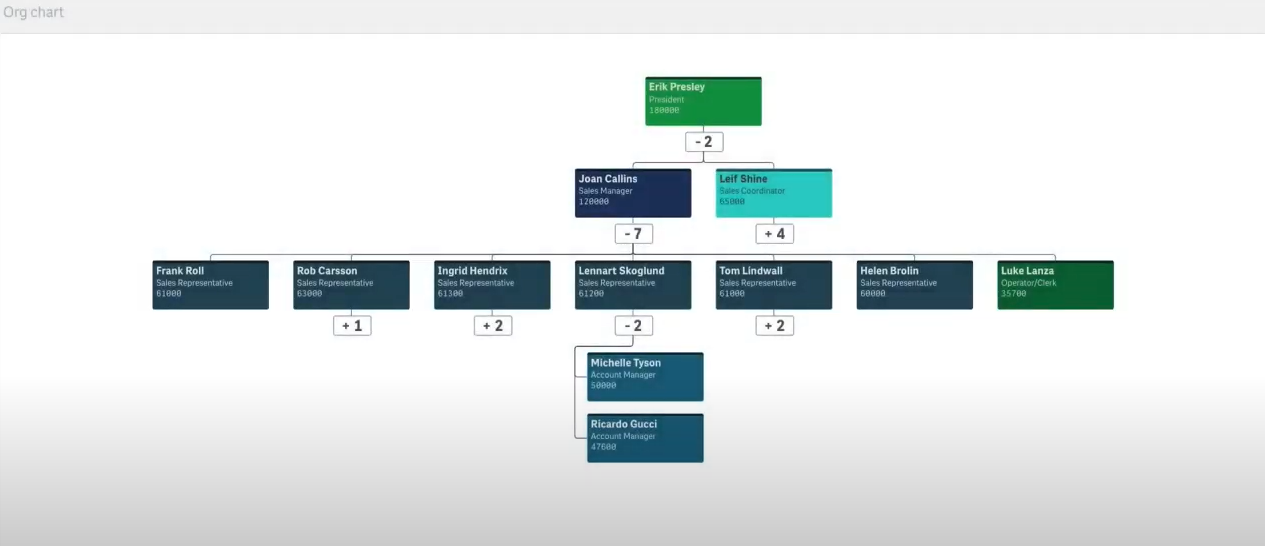 Other

Automatically activated Natural Language Processing (NLP) in the Insight Advisor
SAP BW Connector
General bug fixes to Qlik Web Connectors 
If you have any questions or would like more information/demo of any features in the Qlik Sense April 2020 release, please reach out to Pomerol Partners today!
---